PICANOL
-
Lets Grow Together

Rapier and airjet weaving machines for the apparel, household and technical fabric markets. Training, servicing, upgrades and spare parts.
http://www.picanol.be
---
COMSAT
-
Design and Technology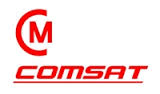 High speed warpers, beamers, creels, batching motions, inspection machines and compact selvedge bobbin warpers.
http://www.comsatspain.com/
---
BLUE REED
-
Weaving the Future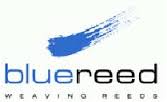 Flat and profiled reeds for rapier, airjet, waterjet and projectile weaving machines. Reeds for warping machines and expandable and hook reeds for sizing and beaming machines. Weaving accessories, ultrasonic cleaning machines, reed cleaning fluids.
http://www.bluereed.es/
---
ELECTRO-JET

Customised solutions to Cleaning, Transport and Logistics problems in textile mills, including Travelling Cleaners, bobbin, cone and fabric roll Transport. Roving frames. Palletising and automatic packing systems.
http://www.electro-jet.com/
---
ELTEX
ELTEX are world leaders in yarn break sensors, yarn tension sensors and continuous tension monitoring on warping, winding, weaving, tufting and sewing machines.
http://www.eltex.se/
---
IKEUCHI EUROPE BV The Fog Engineers

AKIMist high precision dry fog spray nozzles and systems for humidifying, cooling, dust/fly suppression and spraying.
http://www.ikeuchi.eu/
---
KELLETT ENTERPRISES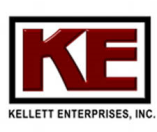 LP-13 Shake Absorber three layer machinery mounting pads to dampen vibration, and reduce maintenance and noise.
http://www.kellettent.com
---
TSCHUDI

Jacquard cards and paperboard.
http://www.tschudi.com/
---
WUMAG TEXROLL

Heated rollers for weaving preparation, textile finishing and for the paper and plastics industries.
Cylinder dryers for woven and nonwoven textiles.
Smoothing and calibrating calendars.
http://www.wumag-texroll.de/
---
NAVETA
-
Focused on Preciseness

Producer of drop wires and heald wires for all types of weaving machines.
http://www.naveta.cz/
---